Powering Loomo On & Choose System language
After the startup animation, you will see the "System Language" page. Select English and Tap "Okay" to next step.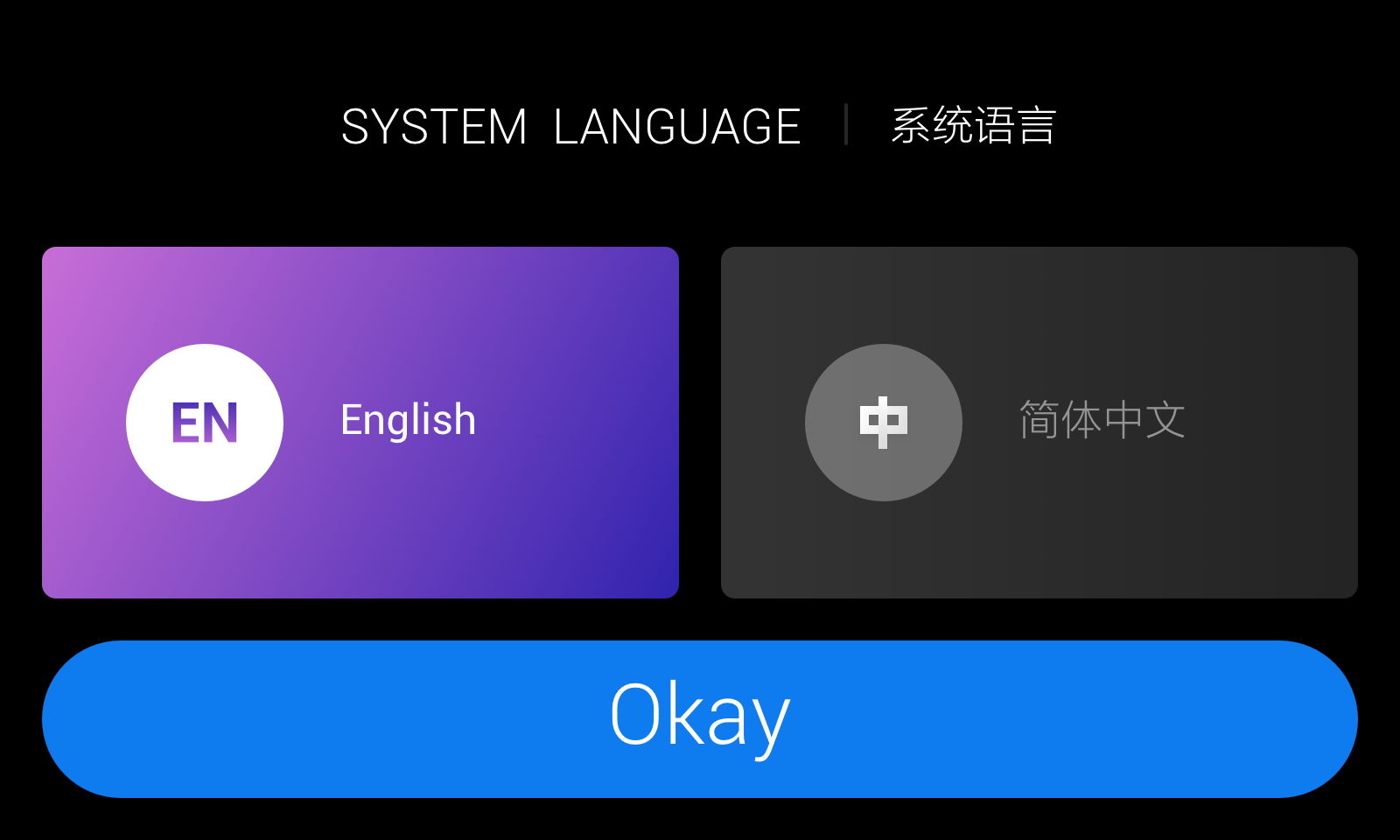 Connecting to a WiFi network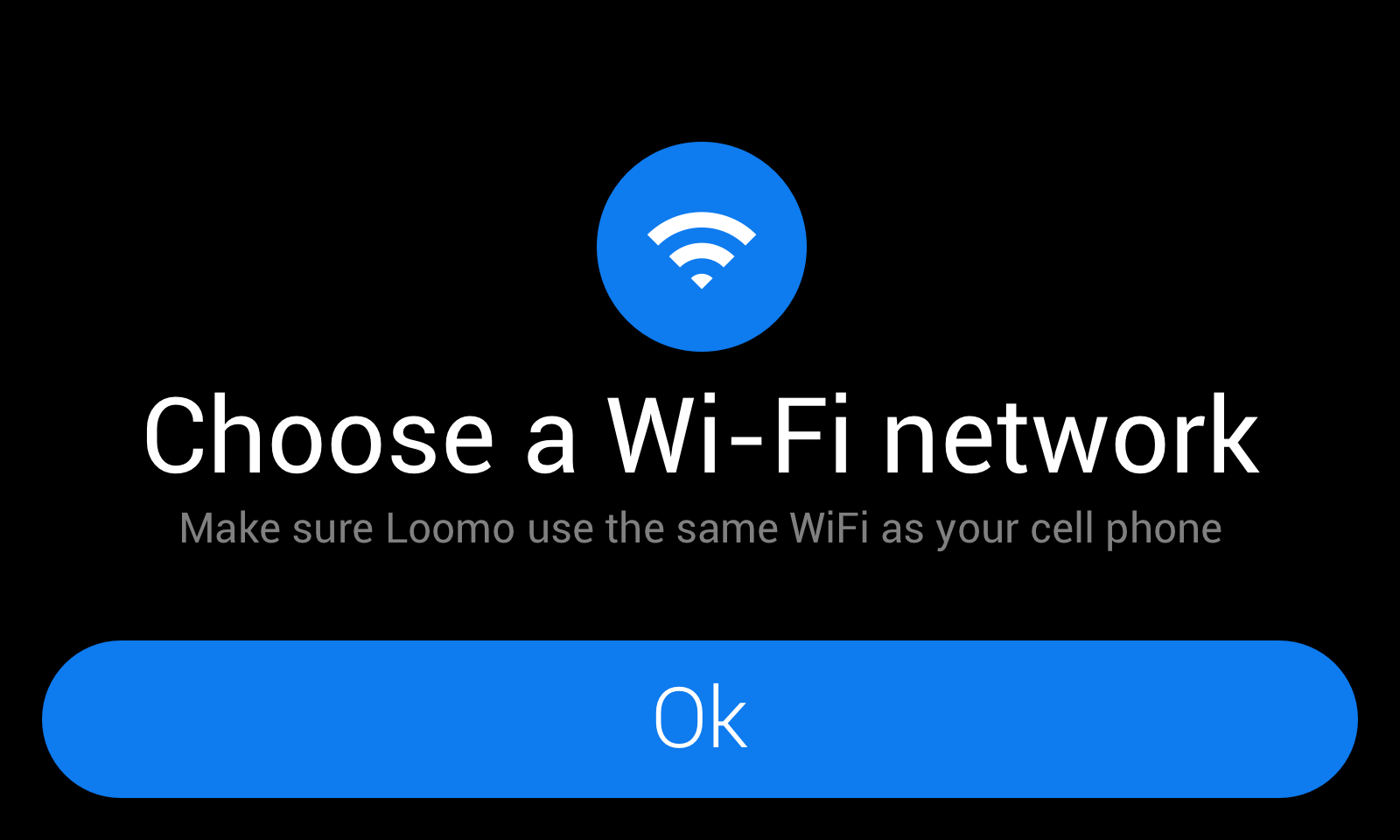 Choose the WiFi network that you wish to connect to. Please note that you may need to input a network password or perform other operations.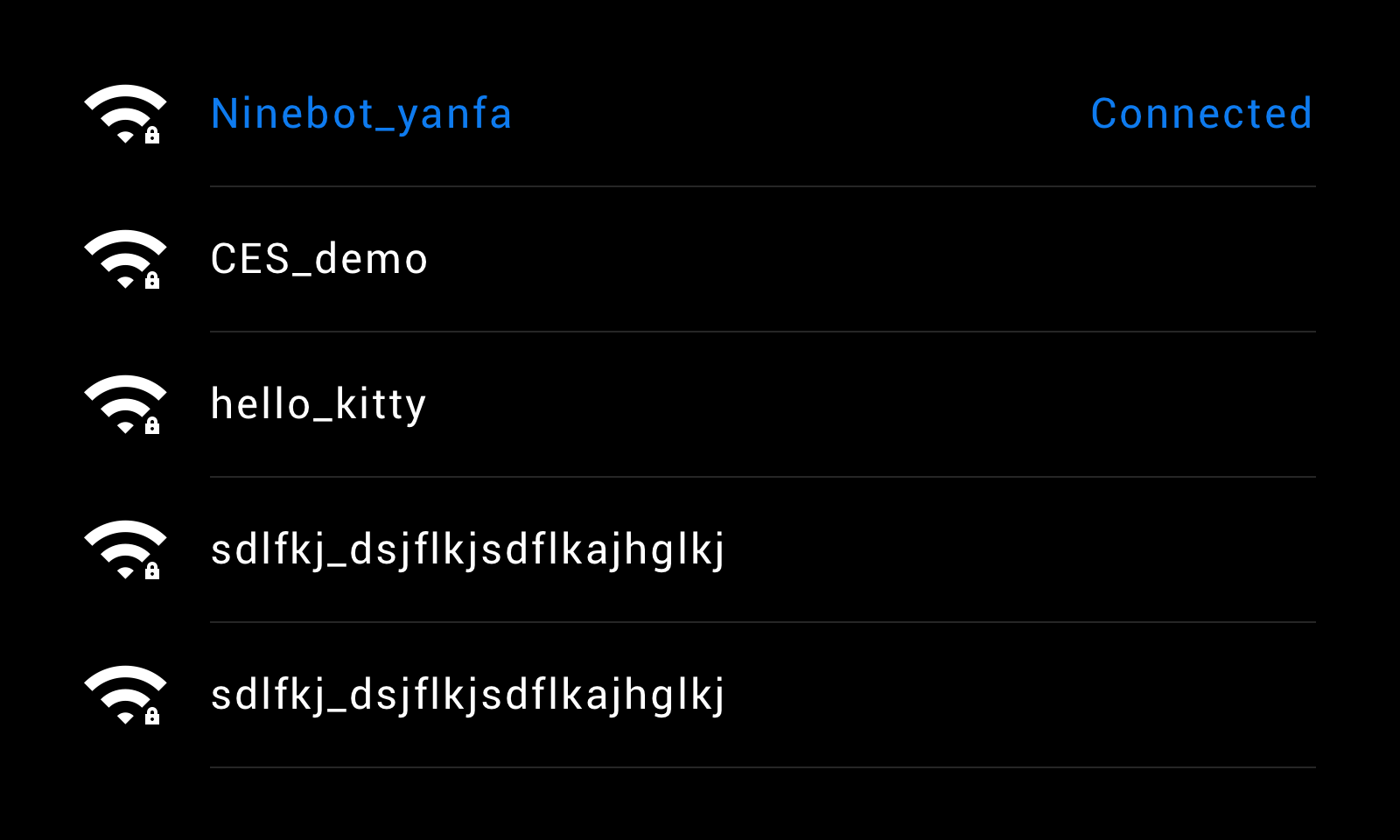 Loomo will begin the activation process after the network connection is successful. Once completed, there will be a welcome animation. This indicates that your machine has been officially activated.
Connecting with your mobile device
After successfully activating, Loomo will prompt you to download the Loomo App from either the iOS App Store or the Google Play Store. To use all of Loomo's functions, it is highly recommended that you download the app.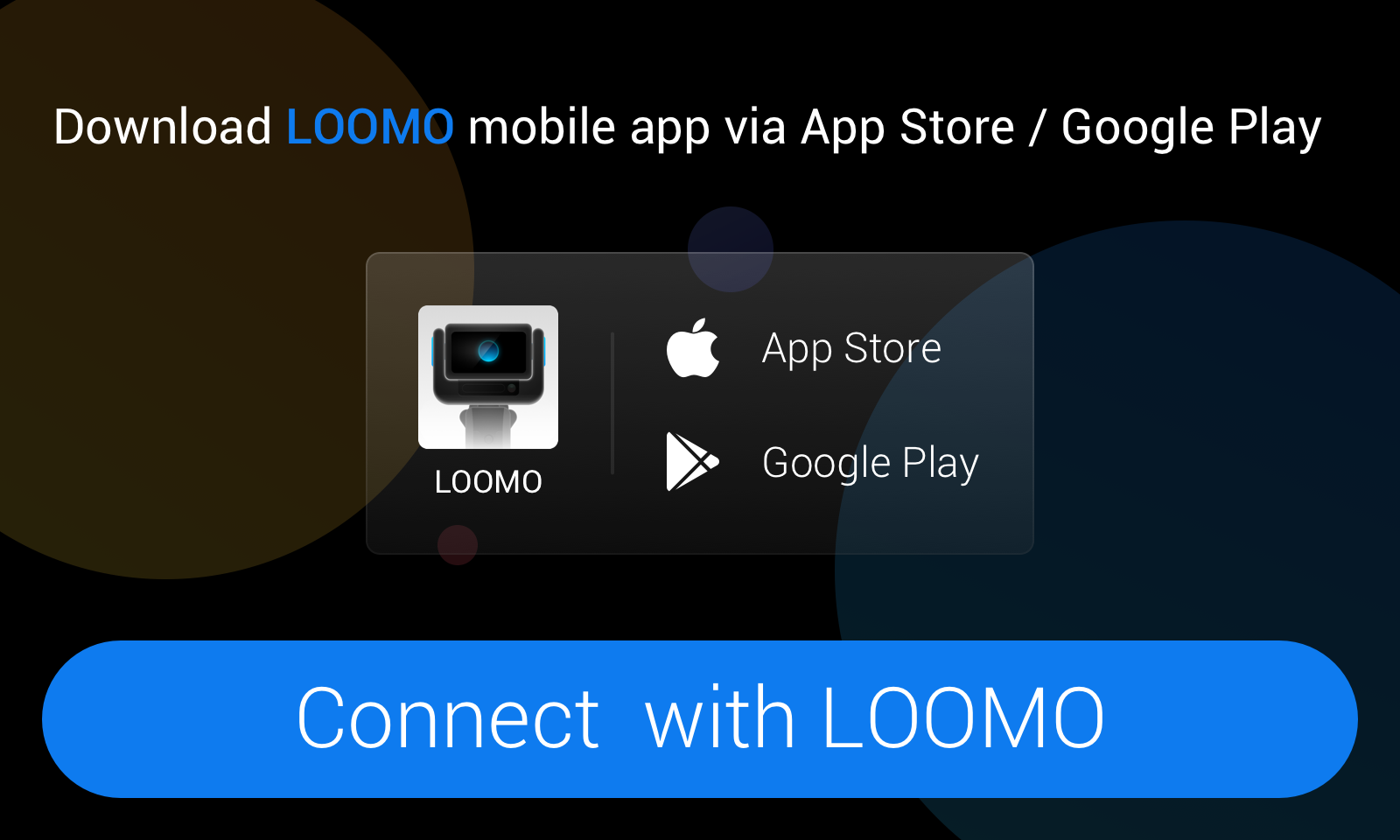 After you have downloaded the Loomo App, please register/login in the app itself. Then, ensure your device is connected to the same WiFi network as Loomo.
After tapping "Connect with LOOMO" in the app, you will see a list of all available robots. Find the appropriate serial number (Loomo will display it on its screen), and tap that serial number on your mobile device.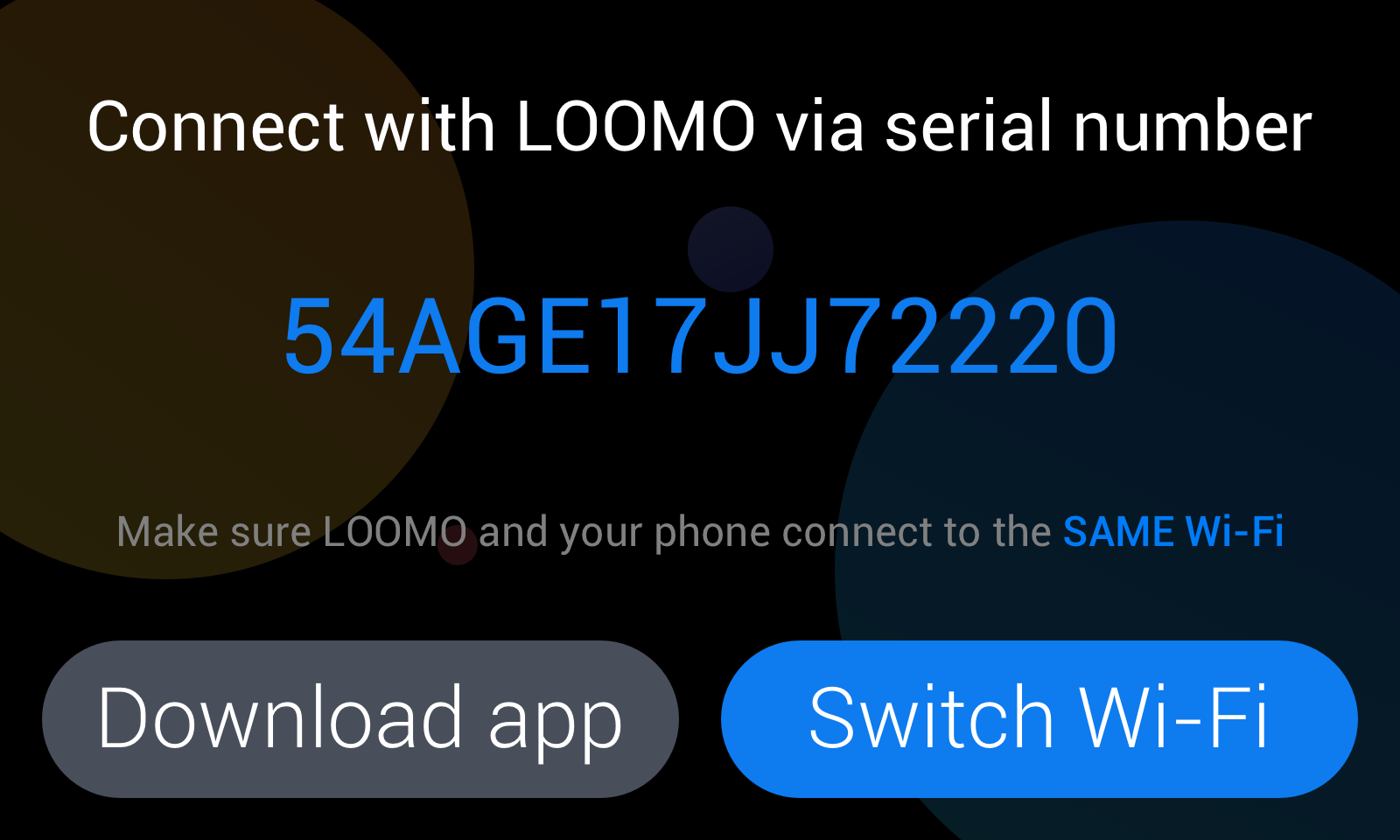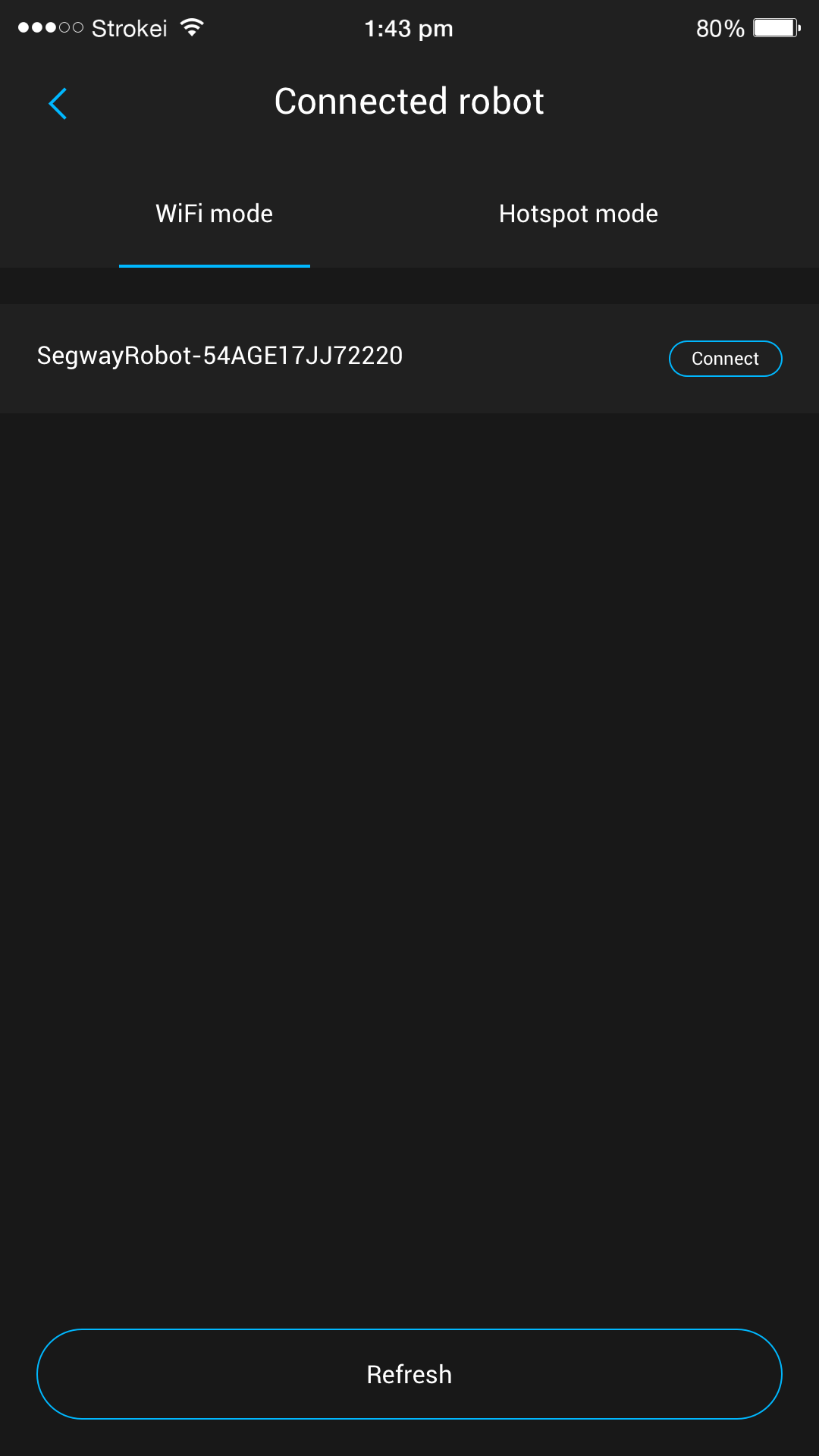 Once successfully connected for the first time, the app will prompt you to bind your account to the robot.