Learn the basics of riding Loomo. One of Loomo's major functions is to function as a SBV (Self-Balancing Vehicle), and we recommend that you familiarize yourself with the basics before riding it for the first time.
Please note: always wear safety gear while riding, such as a helmet, elbow pads, knee pads, etc.
Getting on/off Loomo
First, make sure you've switched the robot into SBV mode. Ensure that you're getting on Loomo from behind. If you have never ridden any balancing vehicles before, please attempt to get on with the assistance of a friend or family member.
Please refer to the following steps for your first riding attempt: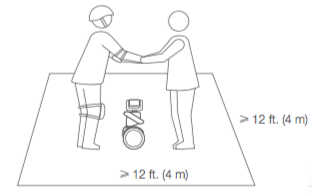 Please get on/off Loomo in an open space with the assistance of others.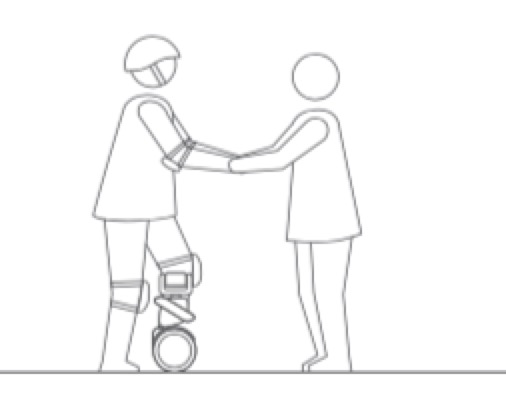 Keep your body's center of gravity on the ground while stepping on the footrest with a single foot. Ensure that you don't accidentally push on the steering column with your knee, as this may cause Loomo to turn unexpectedly.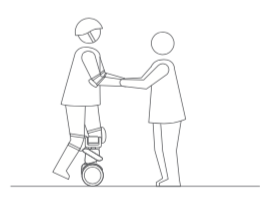 Slowly shift your center of gravity onto the robot. Once you hear the voice prompt, it indicates that Loomo is balanced and you can step on the footrest with the other foot.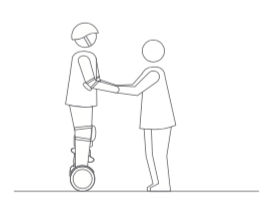 Step on the footrests with both feet. Keep your body relaxed, stand straight and look straight ahead.
When you need to get off Loomo, please remember to get off from behind.
Basic riding operations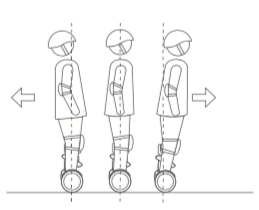 Moving forward and backward: Slowly shift your body's center of gravity forward/backward to make Loomo move forward/backward.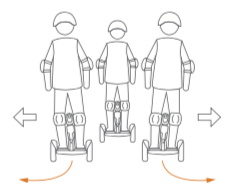 Turning left/right: Gently apply pressure with your knee or the inside of your thigh to the steering column to make Loomo turn in either direction. Please watch out for any obstacles you may run into.