The Voice function in the mobile APP provides instructions for giving voice commands to Loomo. You can view all of the available voice commands for Loomo and view instructions on how to give Loomo voice commands. You can also choose to enable or disable the voice command function.
Before Starting
Upgrade Loomo and the Loomo App to the latest version
Make sure you have read these instructions
Make sure your mobile device and Loomo are connected
View All Voice Commands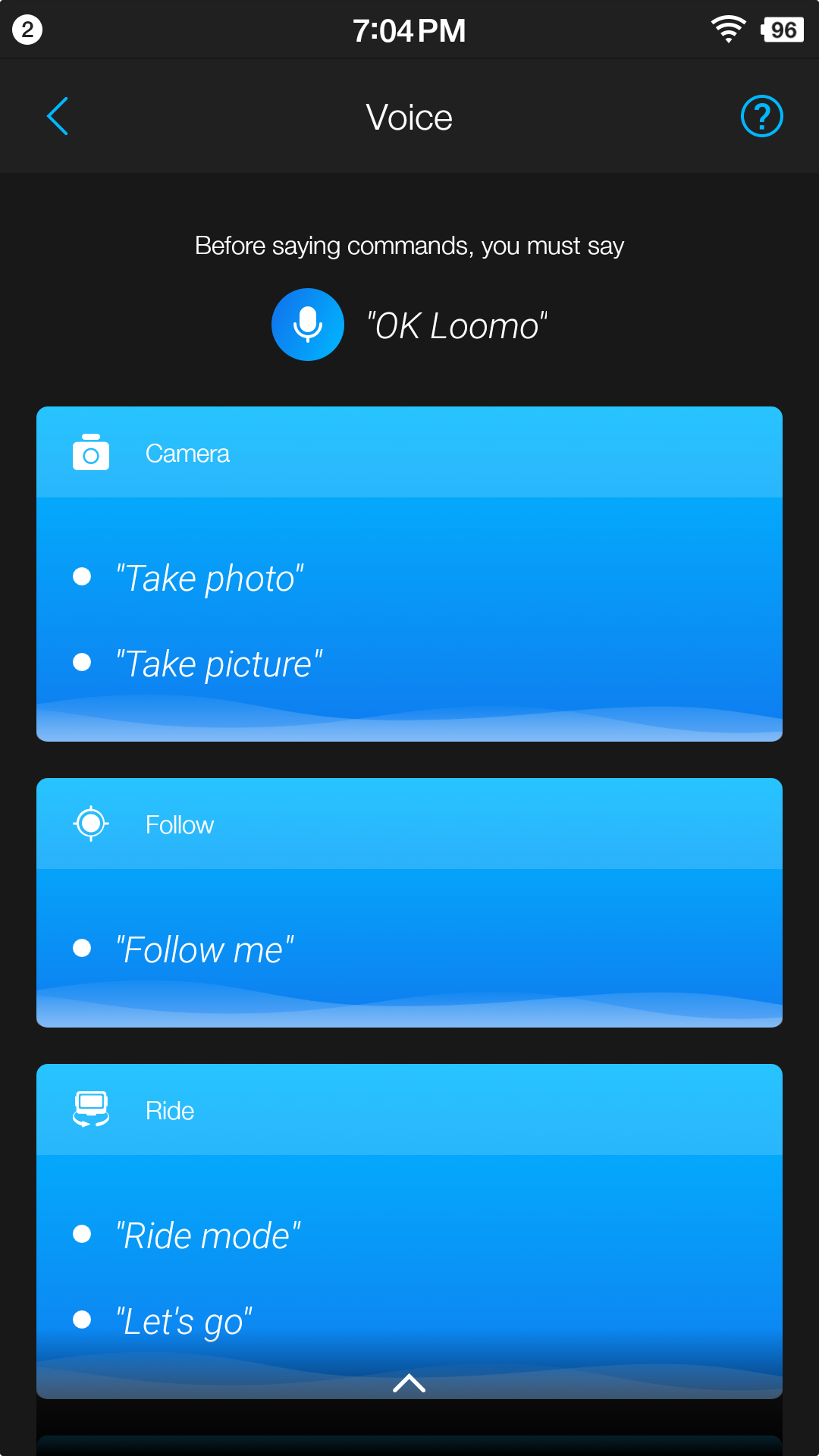 After navigating to the Voice function menu in the mobile APP, you can view all available voice commands you can give to Loomo. Please note that you have to activate voice command by saying "OK, Loomo" before giving the command.
You can also ask Loomo directly for help to get prompts for voice commands.
If you are a new user, we suggest that you first view Loomo''s available voice commands.
Get Help for Using the Voice Function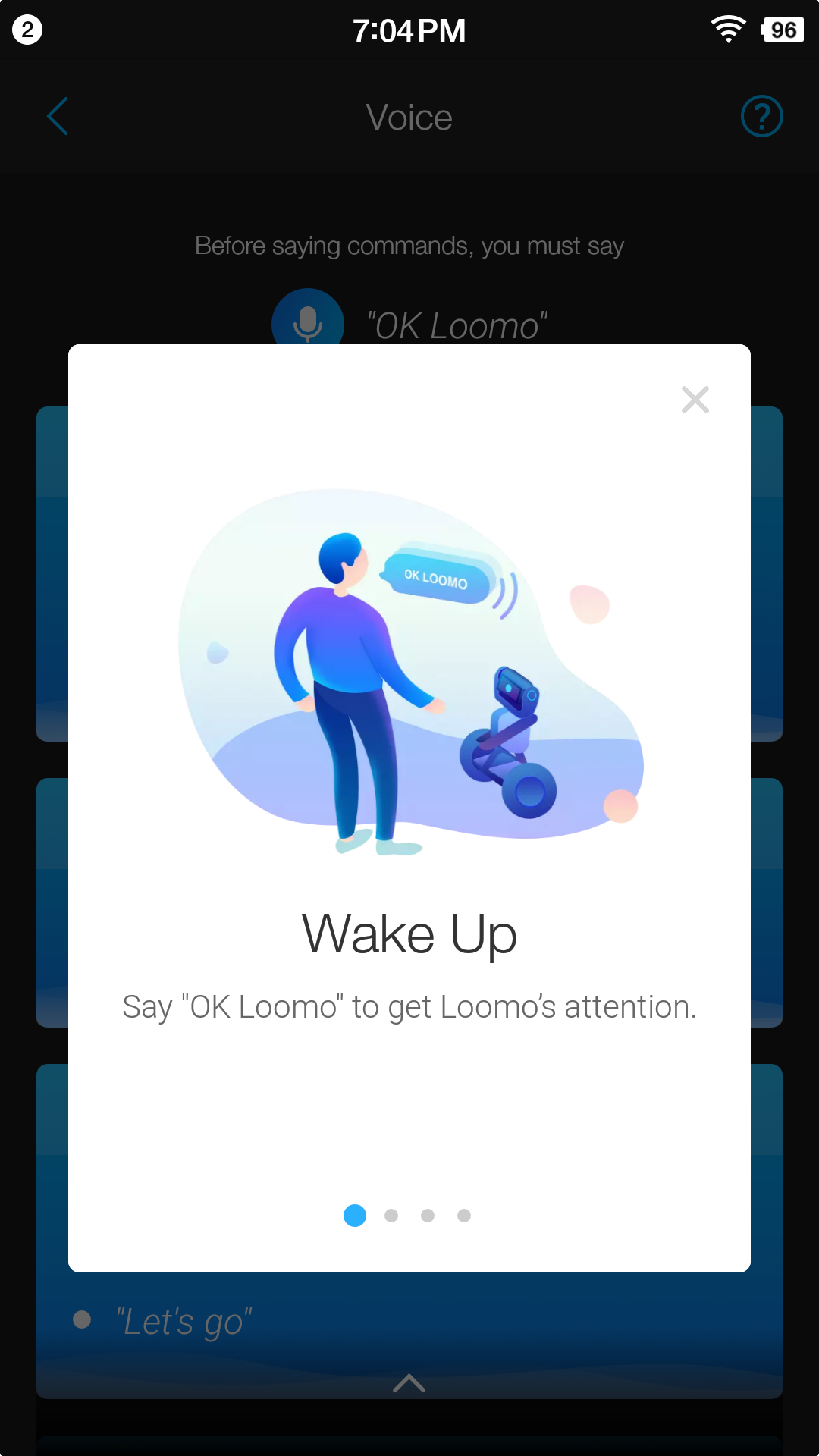 You can get instructions for using the voice function under the Voice menu in the mobile APP at any time, and you can view prompts on how to use Loomo's voice commands correctly. To view these instructions, please select the Voice menu item in the mobile APP and click the 

on the upper right corner to view the help center.